Laboratory:
Clinical Biochemistry

(METABOLIC)

Test Name:

PHYTANIC ACID - (P)

Test Code: PHYT

Clinical Information:

Alternate Name(s): 3,7,11,15-tetramethylhexadecanoic acid
Serum is also acceptable.
Description: Measurement of phytanic acid by LC-MSMS
Test Indications: This test is used in the investigation of peroxisomal disorders.
Patient preparation instructions: Minimum 4 hour fast recommended or as specified by physician.

Collection Devices:

AVOID GEL SEPARATOR TUBES

Specimen Required:

Plasma: 2.0 mL

Pediatric Plasma: 0.3 mL


Fasting specimen preferred.

Referral:

Shipping & Storage: Store and ship frozen to the Metabolic Lab (HSC)
Referred Out Location: In-Common Laboratories

Requisition:
Reference Values:
Availability:

Within 5 Weeks

See Also:
More Information:

Store and send frozen to In-Common Laboratories.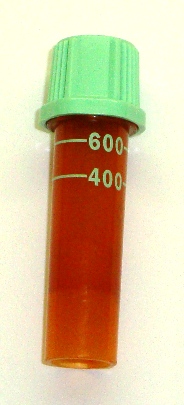 Microtainer(s) - Li Heparin PST (0.6mL) to fill line
Manufacturer:
Becton Dickinson & Company
Catalogue #:
365987